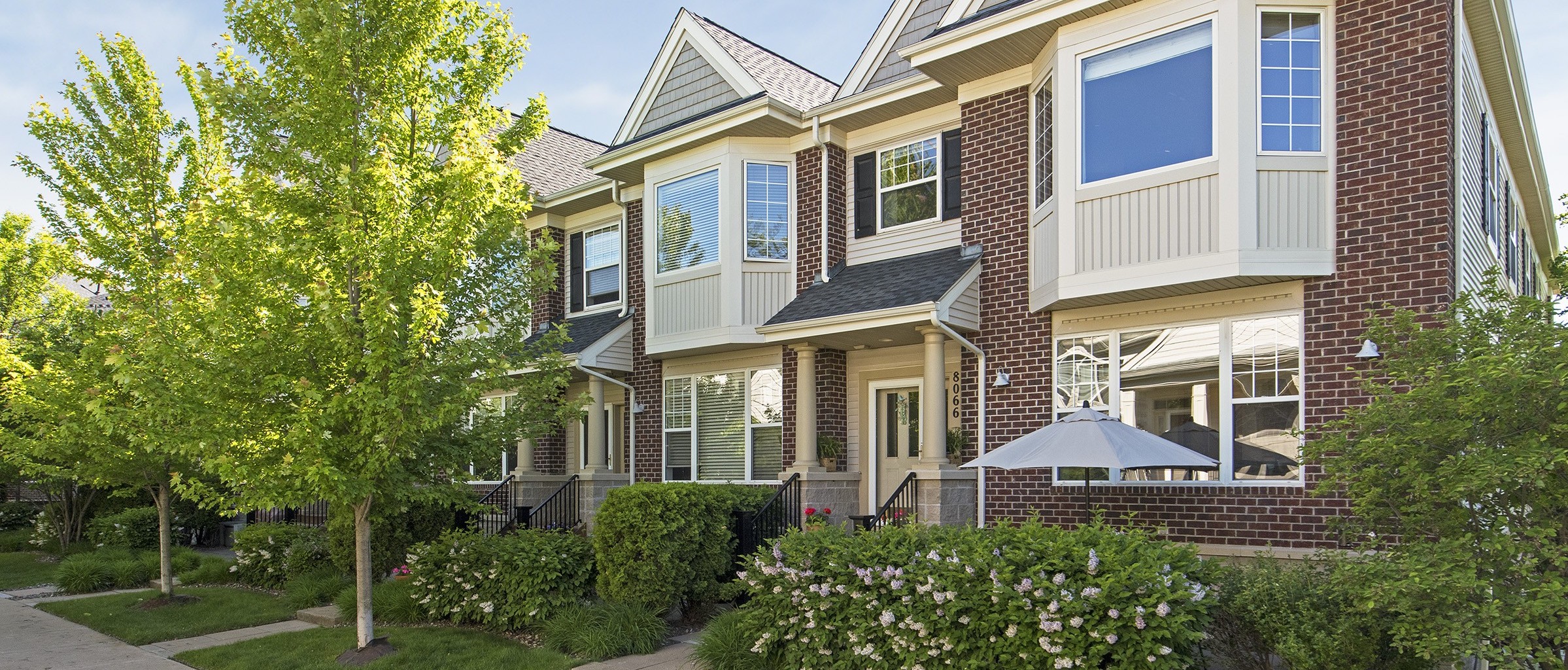 In January 2017, Tim secured a 10-year high-watermark sale for a two-bedroom townhouse in Wesley Commons, a "pre-MLS" sale, for $264,500. A neighbor took notice and contacted Tim about selling their three-bedroom end-unit, as they wanted to return to single-family living. These sellers had already contacted two other realtors they knew, who told the sellers to price it in the $260,000s.
When Tim walked through this home he saw a very clean property that would need only minor staging and de-cluttering, as these sellers lived very meticulously. And they had done some great work on the home since buying it a little over two years ago for just $228,000, painting and refinishing the hardwood floors in a nice, rich, on-trend walnut stain color that gave the home a totally different feel compared to others in the community. He recognized that a certain segment of buyers would likely pay much more for the addition of a third bedroom and the extra natural light of an end unit as well as the new aesthetic appeal. To him, this was an opportunity for the sellers to walk away with a windfall, akin to 'flipping your own house.'
Tim recommended listing for $300,000 and even suggested the sellers consider slightly higher. The home did, after all, sell for $295,000 in 2007 prior to the Great Recession, so the pedigree was there. Tim also was keenly aware that similar homes in communities very similar to this one, in St. Louis Park, built by the same builder, were selling for more than the homes in Wesley Commons. He had been watching it carefully for several years and concluded it was simply just a matter of realtors being too beholden to looking at 'comps' and not being able to think a little out of the box, and see the bigger picture. No other explanation made sense. Wesley Commons is just as gentrified and is arguably an even more convenient and appealing location than living right behind Costco.
Plus, was everyone forgetting this was demonstrably a seller's market!?!? What would a buyer's 'plan-b' look like if they balked at $300,000? They could buy a similar unit for $330,000+ behind Costco in St. Louis Park–Tim was confident he wasn't the only one who found that to be a poor choice. Tim felt justified in wanting to reset the bar for Wesley Commons and ensure that a buyer would be paying a fair price and not getting too good of a deal just because, other than 8056, the recent comps right in Wesley Commons had sold for much lower prices.
To be sure, when the property hit the market, there were naysayers. Three offers came in within a matter of a few days, all well below the list price, all agents citing the comps as the reason. Tim and the sellers waited confidently. A fourth buyer and their agent came along on day 6, understood that the list price was in fact quite a good value, and paid full price. Tim was confident that an appraiser would see it similarly after a quick conversation, and indeed he did.
The seller was understandably elated and relieved and simply stated "We are so grateful for you and for your super, awesome real estate skills… (your) attention to detail and negotiating skills gave us an edge on both transactions. We benefited from (your) experience, honesty, intuition and wisdom."

The seller of 8056 added: "I recommend Tim as a Realtor without hesitation. I worked with Tim on both the buy side and the sell side and I was equally impressed by his follow through, tenacity and best of all, his communication."
This is what leadership in real estate looks like. Anyone can look at comps and spit out a number based on "average" or "typical" sale prices. Agents worth their commission are able to tap into market knowledge and insights and discover the real value of a property, and sometimes in those cases they even wind up breaking molds that just need to be broken.
8066 Golden Valley Road
LIST PRICE: $300,000

SALE PRICE: $300,000

MARKET TIME: SOLD IN 7 DAYS
sold June 2017
For complete photos and specs on this property please click here
8056 Golden Valley Road
LIST PRICE: $259,900
SALE PRICE: $264,500
MARKET TIME: SOLD PRE-MLS
sold in January 2017
For complete photos and specs on this property please click here