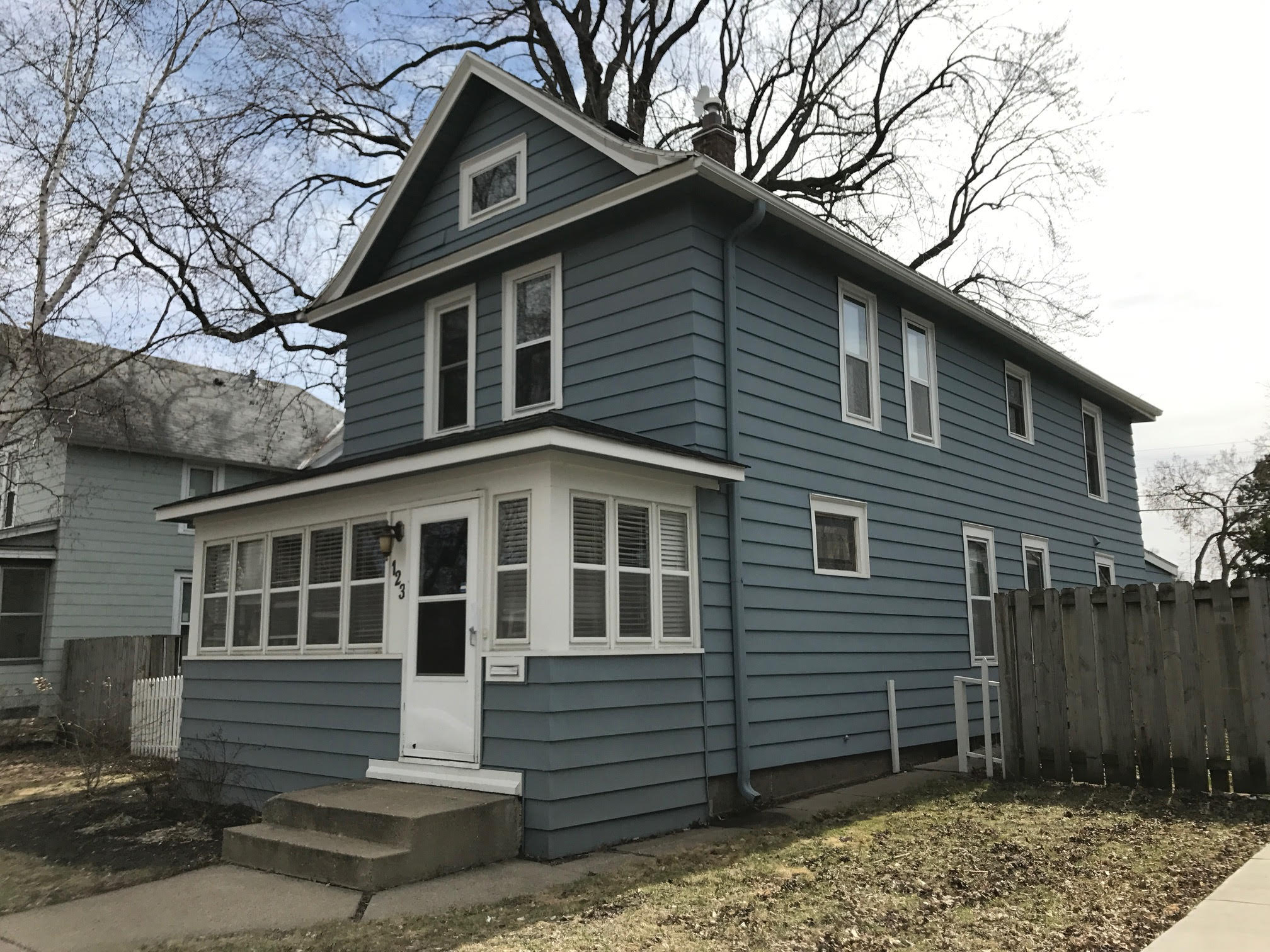 After working with Tim and finding their 'forever' house in Edina in 2015, the owners left 39th Street in Uptown, but decided to hold onto this property and lease it out for a time. After a little over a year, their tenant gave notice she would be moving out April 1, and the owners decided they did not want to be landlords anymore and asked Tim to sell the house.
This cute home had character, a large kitchen and updated bathroom–and three bedrooms upstairs! But it also had some layout challenges and needed painting, staging and a few other cosmetic upgrades before being 'market-ready.' This work could not begin until the tenant moved out, and would likely take three weeks to complete, which meant that, even with an immediate sale, the home would not close until into June at the earliest.

Recognizing that the home showed reasonably okay as-is, and the supply of homes in Kingfield was so painfully low, Tim recommended some 'pre-, pre-list showings' of the property as-is, but with a top price for the market–no discounting for the home's less-than-optimal state. This was a departure for Tim, who typically sells around 1/3 to 1/2 of his listings pre-MLS. Normally those sales happen only after completing a comprehensive staging plan and securing professional photos. But this year feels different–there are certain houses in certain markets that can get absolute top-dollar without such rigorous prep-work.
The goal in this case was to get some good prospects into the house in early March, before the owners needed to start hiring contractors and getting on their very busy spring schedules for the work that would be done in April. It was about finding buyers with utmost urgency who had grown frustrated with not being able to secure a home, and would be conditioned by their difficult experiences in the market to look past some things.

The owners loved the plan. Out of respect for the renter, the goal was minimal and very targeted showings only, to people carefully vetted by Tim. The first few showings resulted in some negative feedback and included some who felt the house was 'overpriced,' which was to be expected given the showing condition. But the 5th buyer through saw the potential and seized the moment, which led to a sale 3.7% over the contracted list price.
"Tim's proactive networking skills and approach to the business are beyond impressive and incredibly helpful. Tim is extremely knowledgeable, professional, honest and on top of every detail," seller Megan Schmidt said. This unique approach to selling is not for everyone, but for the right house and client the benefits are clear. In this case the client saved roughly $6,000 in staging and prep costs, and at least 6 weeks of carrying costs, not to mention at least that many more weeks in potential worry and stress! At the same time, a buyer whose agent was well-networked and who had lost out on 6 multiple offers and needed to utilize FHA financing, was finally a happy homeowner. Win-win. Our favorite kind of real estate transaction!
Tim estimates that for his listings, this approach of showing homes at top dollar before they are in optimal showing condition and professionally shot by his preferred photography company, has a roughly 25% success rate in the current market.
LIST PRICE: $265,000
SALE PRICE: $274,728

MARKET TIME: SOLD PRE-MLS
sold in March 2017
For more information on today's market please email tim at tsipprell@kw.com or call him at 612.327.7657.