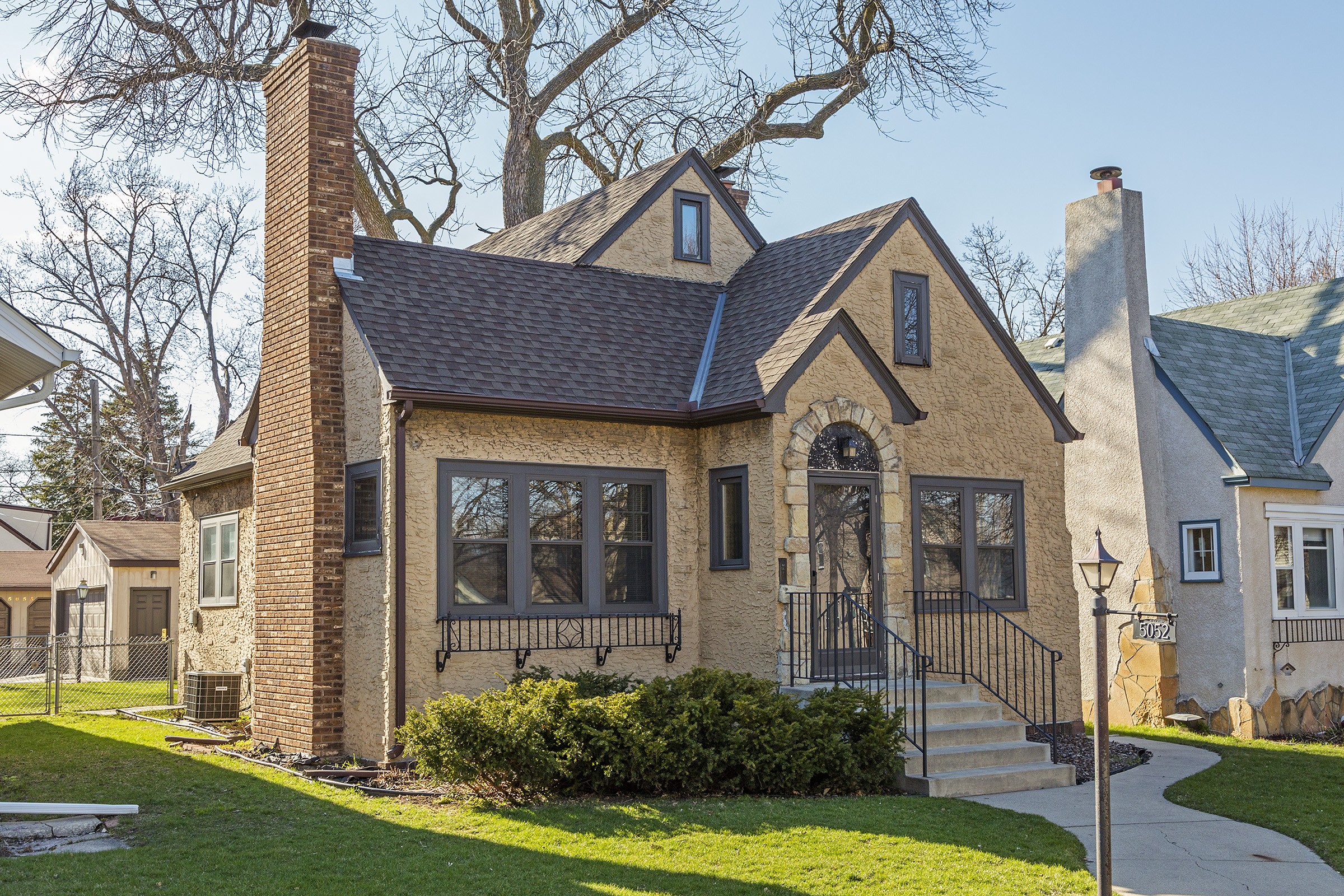 A charming home on a great block, this Tudor-style 1 1/2-story had wonderful original woodwork, a lovely original fireplace and fantastic curb appeal. It was less than two blocks from the creek/parkway, and very close to a park, a high-demand elementary school and Lake Nokomis. But the layout inside was less than ideal. The living room was pretty tight, and it was the only gathering space–the lower level was not finished. And the upper level, which buyers typically use as a master suite homes of this vintage, was very narrow. It did not really have room for anything larger than a twin bed.
The neighborhood was red-hot and it was smack in the middle of the hot Spring market. Many buyers were losing out on homes in multiple-offer bids, and there was little inventory. But given the shortcomings of the layout and the way the home 'presented' before staging, based on past experience Tim felt the vast majority of buyers looking at the house would rule it out and it would eventually sell for much less money than it could if a different approach was taken. If the home was listed on MLS and sat for even a week, it would look like something was wrong with the house, given how inventory was flying off the market. It wouldn't take much for buyers to question the house and the list price, which was clearly on the high-side given recent sale prices of comparable homes.
Like nearly all of Tim's sellers, this seller and his circle of friends who referred him to Tim, agreed to have Tim network and market the home for pre-MLS showings. The goal was to try and get a full price offer from a buyer who had experienced multiple-offer burnout and would jump on the house before it hit the MLS and "everyone found out about it." After a little painting, de-cluttering and re-arranging, the home was staged and ready to trigger an emotional response from buyers viewing it.
Once pre-MLS showings began, in a matter of a few days, several buyers saw the house and commented positively on the appearance, but ruled it out due to layout. But one buyer emerged and rushed to lock it up, paying slightly higher than asking price to secure the house. There was some worry the property would not appraise for this price, but Tim connected with the appraiser to help ensure nothing was overlooked, and to show the appraiser another comp that Tim sold non-MLS a few months prior that was just a few blocks away, and the appraisal came in at the sale price. This listing was a prime example where a less-skilled agent could have struggled with market time and sold the home for a much lower sale price.
LIST PRICE: $339,900
SALE PRICE: $343,000
MARKET TIME: Sold pre-MLS
sold in 2016
click here for complete photo tour and micro site: http://www.spacecrafting.com/f128g